Our PAN card Details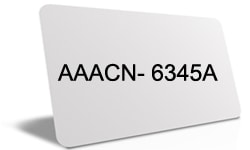 Corporate Idendity Number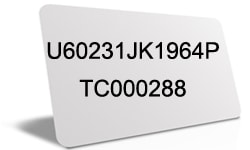 Pioneers of commercial transport in India
Nitco Logistics Pvt. Ltd is a byword in the road transport industry in India today. With over 50 years of experience in the business, the company is synonymous with safety and reliability. Whether it is personalized customer service, time-bound performance or careful handling of cargo, there's an ever growing base of loyal customers who count on Nitco Logistics. With its headquarters at Jammu, Nitco has established a strong presence from Srinagar in the north to Madurai in the south and from Mumbai in the west to Guwahati in the east. Nitco Logistics offers you a reliable and flexible service package that is customized to suit specific requirements. The company covers all major industrial and commercial centers across India. The company is ISO 9001-2015 certified and committed to :--
Total Customer Satisfaction
Pursuit of Excellence
Fullfill Corporate Social Obligations
Global Quality Service
Management
The Management of the Company is committed to maintain an organization dedicated to growth and satisfaction of its customers, staff and shareholders. The Directors coming from various backgrounds are experts in the fields of finance, law, fleet handling, travel servicing, project handling, marketing, etc.
Divisions & Subsidiaries
To ensure effective management and focused customer service, Nitco, has hived off separate Strategic Business Units in the parent company, Nitco Logistics Pvt. Ltd. besides having separate subsidiaries.
Divisions of Nitco:
Nitco D2D Express
Nitco Logistics
Nitco World Travels
Nitco Fleet Unit
Nitco Infotech & Education center
Nitco Estate Division
Nitco Bulk Cargo Carriers
Subsidiaries of Nitco
Nitco Air Express Pvt. Ltd
Superfast Transport Pvt. Ltd
Corporate Social Responsibility
The company is keenly aware of its social obligations to the community and to the country. With the increasing congestion on our roads, safe driving campaigns and environment programs have become important social projects for the company. Nitco is lending a helping hand in providing a safe & pollution free environment through regular tree plantation drives. Educational scholarships are granted each year to promote primary and higher learning for the families of our work force. Additionally, through the "Harbans Bhalla Educational Trust" (HBET) a total of over 4139 scholarships in the Jammu District have been distributed to empower children who are: Orphans, Physically challenged & belong to the economically needy section of the society. The importance of healthcare, family planning and birth control is constantly propagated among its employees. Special incentive schemes have been initiated to encourage small, healthy families. The management of the company is also deeply involved in "The Bee Enn Charitable Trust" which operates the only ISO 9001-2015 certified hospital in Jammu. Free medical camps are also held in rural areas where medical facilities are not available. NITCO also conducts AIDS Awareness Camps for NITCO Drivers.